10 Essentials Kit
So when your roughing it in the backcountry you can never be too prepared. Even when you're off-roading you cannot be prepared enough in the case of an emergency. If your vehicle breaks down do you have everything you need? Well luckily we have the answer to that question courtesy of MyMedic®. 
The 10 essentials kit is stocked with 10 categories of first-aid and emergency supplies. This kit can give you the confidence and peace of mind for the unexpected.
Includes National Parks recommended 10 Essential categories.

Waterproof, durable, & doubles as a flotation device.

Well-organized and complete with over 110 quality life saving products.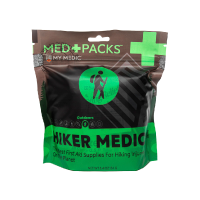 Hiker Medic MedPack™
The Hiker Medic™ MedPack™ is your all-in-one First Aid solution that has everything you need to handle the most common hiking injuries no matter how small or large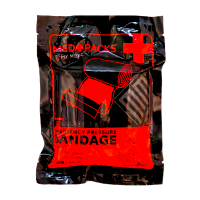 Emergency Pressure Bandage
The Emergency Pressure Bandage is a light, compact trauma dressing for pre-hospital casualty care.
Featuring a sterile dressing, cloth wrapping leader, and velcro for easy attachment.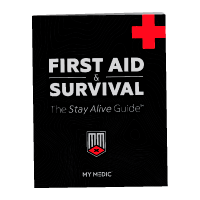 Stay Alive First Aid Guide
A handy first aid & survival guide to help you get the most of your first aid supplies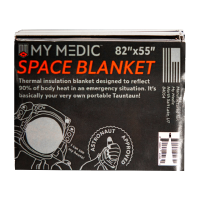 Survival Blanket
The survival "Space Blanket" is a compact blanket that reflects heat and keeps your body heat in so you can stay warm.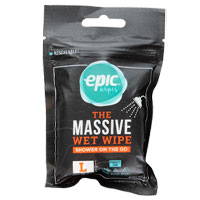 Hygiene Towel
A massive disposable, biodegradable, and no-rinse cleansing body wipe for when you can't shower. Naturally safe and gentle on your body.
Inflatable Dry Bag
The handy 10 Essentials Bag not only stores your entire kit, but also doubles as a flotation device.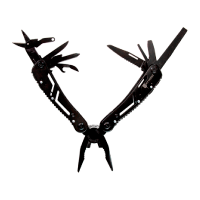 Multi-Tool
This 22-tool multi-tool features needle nose pliers, standard pliers, wire cutters, large & small flathead screwdrivers, philips screwdriver, a knife, and includes a handy pouch with MOLLE loop for easy carry.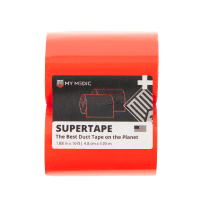 Super Tape
Super-Tape is a compact roll of duct tape that has millions of uses and never disappoints in a pinch.
20 ft Paracord
Found in the Hiker Medic™. This 20' paracord is made with 100% raw nylon materials combined with a minimum of 550 lb. breaking strength.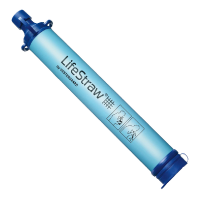 LifeStraw Water Filter
LifeStraw removes a minimum of 99% of bacteria, parasites and microplastics, and filters water for one person for over 5 years. Includes mouthpiece cap, bottom cap and a detachable lanyard.
Water Bottle
Our water bottles features antimicrobial coating for its lining, holds up to 24 oz of liquid, and is BPA, latex, and PVC free. Best of all, it easily collapses to fit in your pocket or backpack.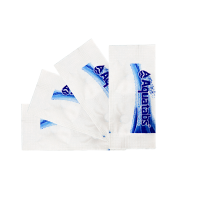 Aquatabs ® Water Purification Tablets
The world's no.1 water purification tablets. These effervescent tablets kill micro- organisms in water to prevent cholera, typhoid, dysentery and other water borne diseases.
S.O.S. Food Lab Emergency Drinking Water
This emergency water is triple purified: reverse osmosis, UV sterilized and ozonized, can withstand temperature ranges of -22ºF to +149ºF, and comes in single-serve packaging.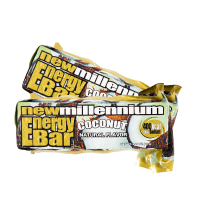 Millennium 400 Calories Food Bars
These food bars maximize the physiological efficiency of water usage by including low sodium levels and also include a sufficient amount of carbohydrates and calories to prevent dehydration.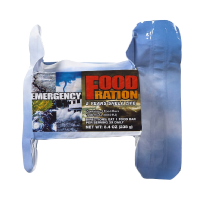 S.O.S. Emergency Food Ration - 400 Calories
These SOS emergency food rations are US Coast guard approved and have a shelf life of 5 years. Non-thirst provoking formula offers maximum survival capacity.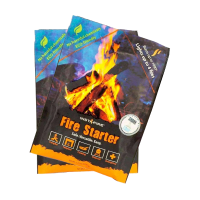 InstaFire® Fire Starter
InstaFire® is a granulated all natural fire starter that can be used as a fire starter or a complete fuel to cook with or to heat your shelter.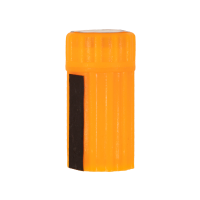 Waterproof Matches
Approx. 40 matches per box. Formulated with a blend of non-toxic chemicals to light in damp conditions. Matchbox striking surface is treated with a moisture resistant coating.

Solar Headlamp with USB Charger
This solar headlamp features 1000 lumens of brightness and more than 10,0000 hours of bulb life. It also contains a built-in battery power bank to charge your other devices via USB. Microfiber pouch and strap are also included.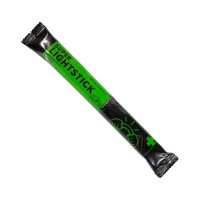 30-hr Light Stick
This non-flammable and weatherproof light stick provides 30 hours of light and is great for camping, hiking, and other nighttime outdoor activities. Non-toxic and latex-free.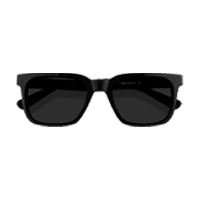 Polarized Sunglasses
Wayfarer style sunglasses featuring maximum UV protection and polarization.
Sunscreen
Found in the Hiker Medpack™. SPF 30+ Sunscreen to help prevent sunburn, especially for those sensitive to harmful UV rays.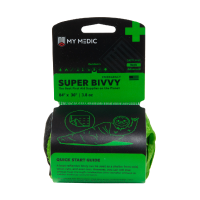 Super Bivvy
This small and lightweight bivvy reflects upto 90% of body heat, making it ideal for creating shelters from the elements. Windproof, waterproof, and quiet material.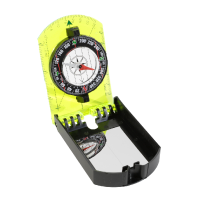 Folding Compass
A folding compass featuring a mirror for sending signals and a declination scale that measures length and distance. Compass includes microfiber carrying pouch.

Emergency Poncho
The Emergency Poncho will keep you dry and comfortable in wet conditions.Mylar lining reflects 90% of your body heat to help prevent hypothermia in rough conditions.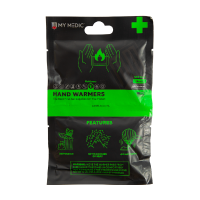 Hand Warmers - 12-Hours
Stay warm and toasty with these long lasting hand warmers (up to 12 hours). Simply open the pack and you have heat on the go.
Wool Blend Performance Socks
Performance wool socks will keep your feet warm and ready to go. Soft, itch-free merino wool naturally wicks moisture, regulates temperature and fights odor.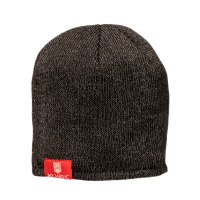 Fleece-Lined Reflective Beanie
A comfortable and stylish beanie that features a soft fleece lining and reflective material.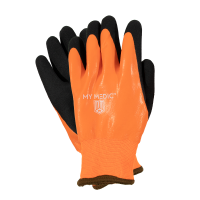 Fleece-Lined Waterproof Gloves
Waterproof, fleece-lined gloves have plenty of grip and will keep your hands protected from the elements.